We're At:   
Mechanic's Lien Lawyers
423 First Avenue,
Pittsburgh, PA 15219
Our Pittsburgh lawyers proudly serve all of Western Pennsylvania:  Allegheny County, Beaver County, Butler County,  Westmoreland County, Greene County, Indiana County, and more.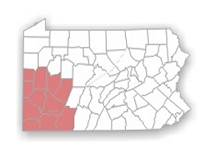 Call Today:
412.780.0008
________________________________
Get in touch with our Pittsburgh advocates regarding mechanic's liens and frequently asked questions (FAQs) about: filing deadlines, notice of intent to obtain a lien (which applies to sub-contractors but not GCs),  defenses, perfection, priority, whether money damages may be sought, deadlines, lien waivers), real estate disputes, warranties, warranty issues, construction disputes involving contractors, GCs, sub-contractors, and suppliers, and more.   Our Pittsburgh attorneys offer a convenience site map for more information.  Click here to learn about other resources on the web.  Our mechanic's lien lawyers in Pittsburgh handle matters in Allegheny County, Beaver County, Butler County, Washington County, Greene County, Westemoreland County and Fayette County.  Call today for a free price quotation of legal fees for your matter.